TALYA BLAINE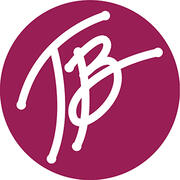 Writing romance that's smart, steamy, and a little bit sweet
Transformation series
Award-winning BDSM steamy contemporary romance
CALIFORNIA DREAMS series
Steamy contemporary romance / romantic comedy
BONUS CONTENT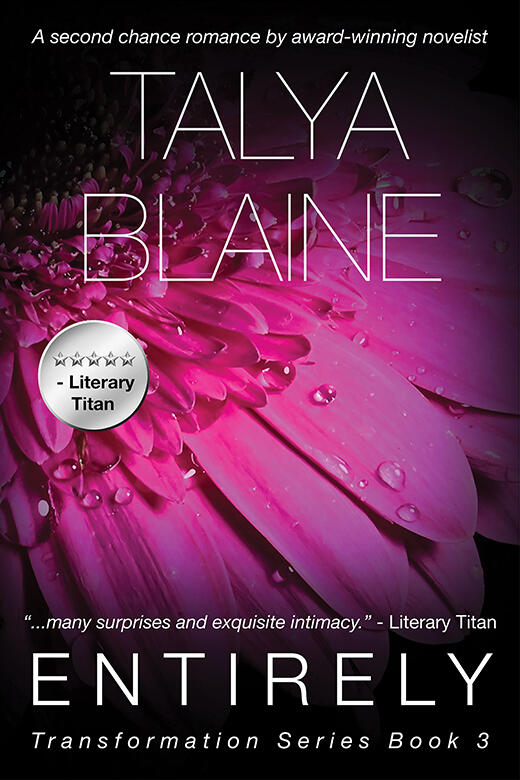 Bonus material for Entirely
Entirely Reader & Book Club GuideNote: This brief discussion guide includes questions that contain spoilers. For the best experience, finish the book before reading or discussing the questions.You can view or download the guide through Bookfunnel (no email required.)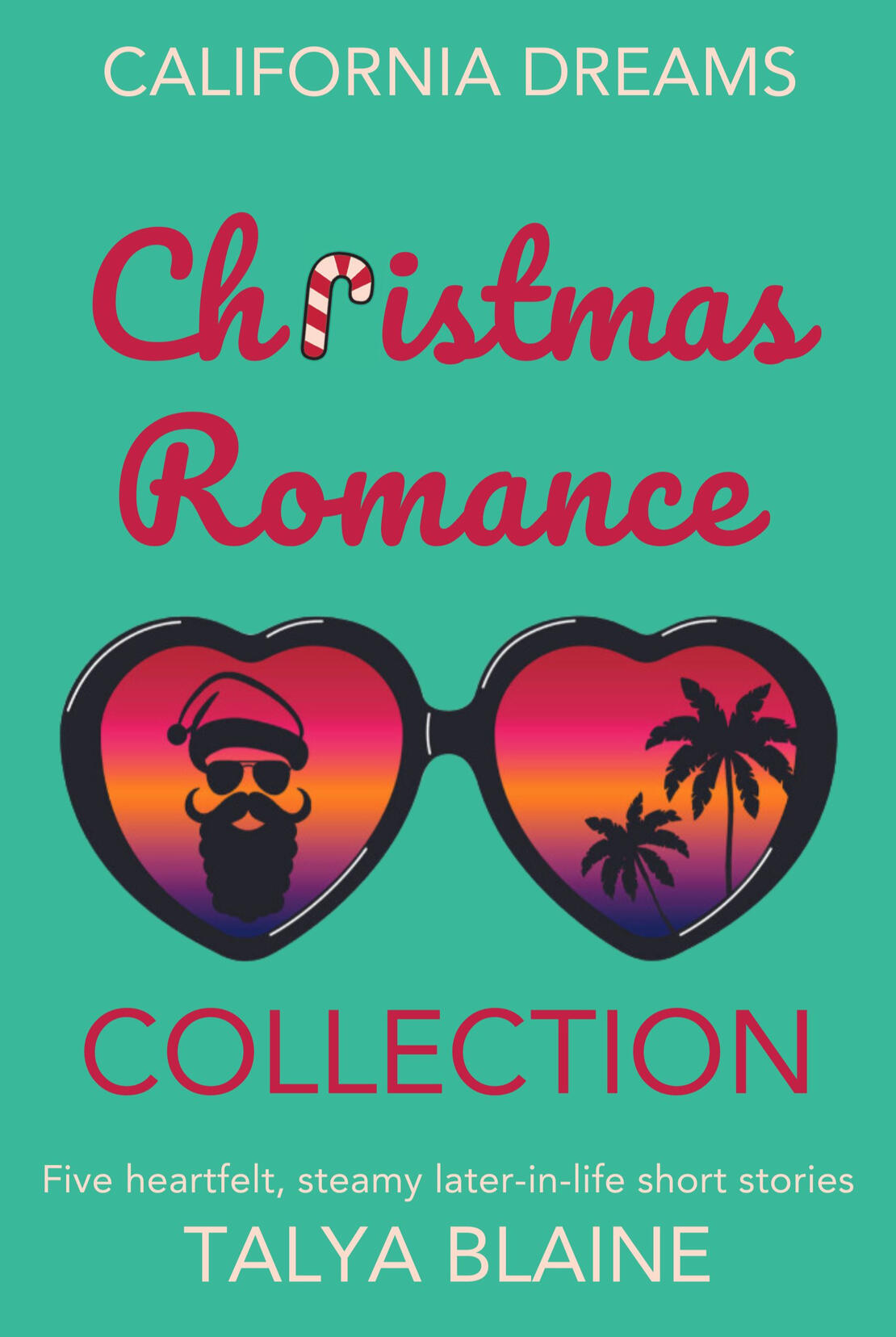 California Dreams Christmas Romance Collection
California Dreams series Book 1
Available in ebook.A spicy and heartwarming later-in-life Christmas romance short story collection
Reviewers and librarians,
ARCs are available for a limited time through:
NetGalley
and
BookSirens
Spend Christmas in the California sun with these feel-good, later-in-life contemporary romance short stories. Five standalone short stories. Five sultry dreams. Five hot, sweet Santas whose gifts can't be wrapped and put under a tree.The California Dreams Christmas Romance Collection includes:Santa & Anna
When a divorced baker-to-the-stars bumps into Santa, their meet is anything but cute. Crumbs and icing fly—until Santa makes a deal and delivers some sweet gifts.Santa & Clara
When a workaholic Silicon Valley IT consultant reluctantly takes on the role of Mrs. Claus at her client's corporate Christmas bash, a B-list celebrity Santa coaxes her to reveal her fantasy holiday wish.Santa Cru
Sofia practically pops a cork when the Santa she hires for her winery's big party cancels last-minute—until his stand-in's earnest plea restores her Christmas spirit.Santa & Monica
Stuck together in a luxury beachfront vacation rental, Santa and Monica's slow-burn connection and dark humor transform loss into found.Santa & Barbara
When ex-pat Barb returns home to spend Christmas with her ailing grandfather, Santa helps her reconnect in ways she will always remember.Full of twists on your favorite tropes—enemies to lovers, forced proximity, second chance, slow burn, fake relationship, mistaken identity—with touching, happy endings.At Christmastime, these five California dreams just might come true.• Standalone short stories.
• Mature language, themes, and situations.
• M/F romances.
• Heroine POVs.
• No cheating between characters.
• No cliffhangers.Steamy dreams and unexpected connections. Christmas romance these California dreamers won't ever forget.
Silently
Transformation Series Book 1
Available in ebook and paperback.
"...This is the new 50 Shades. It makes you hot from the very beginning and leaves you wanting more." -NetGalley reviewer"...a wonderful story" and "...a unique work with fascinating characters drawn together as they individually recover from profound loss." -Publishers Weekly BookLife Prize
Librarians, bookstores, and reviewers: Request an ARC via BookSirens
Her needs, his limits. White-hot chemistry and anguished desire. The promises and costs of a shared future: A sizzling slow-burn, friends to lovers romance.Award-winning novelist Quinn Layborn lost her muse the day her husband died. Still mourning more than a year on, the last thing she wants is a second chance. At writing or romance.Tonight, as dinner guests gossip in her breezy beach house—her agent's well-meaning intervention—she arms herself with a full glass of red wine: Don't come close.Until a raw and undeniable craving shatters her isolation.Cable network travel-show host Jonathan Jaines still struggles with the terrible mistake that ruined his marriage. Tonight, he watches Quinn move among the guests like a ghost. His heart aches for her. The vivacious woman he knew from the movie set a few years ago? Gone, replaced with a grieving widow.When she stuns him with the words she whispers in his ear, he cannot—can not—say no.One brazen move. Two simple rules. A journey of discovery that will transform both their lives.From an eastern Long Island hamlet to a posh Manhattan dungeon, Quinn and Jonathan push the boundaries. Between pleasure and pain, control and surrender, trust and forgiveness. But as feelings and the risk of heartbreak grow, as their pasts and potential future collide, just how far is too far?Intense and fast-paced, Silently at its heart is a story about overcoming devastating loss and the unexpected people and places that help us begin to heal.Told in dual points of view, the book features a sexy beta hero and characters over 40, strong language, mature themes, and super-steamy bedroom scenes.
Add Silently to your BookBub wishlist.Add Silently to your Goodreads shelf.Add Silently to MyBooks on BingeBooks.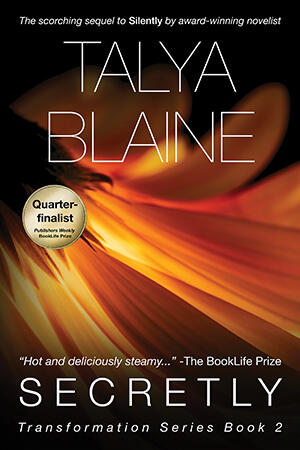 Secretly
Transformation Series Book 2
"Hot and deliciously steamy..."
"Blaine excels at crafting a plausible plot
and ratcheting up the heat and chemistry…"
-Publishers Weekly BookLife Prize, 2022 Quarter-finalist🏆
Read an excerpt on my blog.Available in ebook and paperback.Librarians, bookstores, and reviewers: Request an ARC through BookSirens.
Unquenchable chemistry. The rare gift of a second chance. Choices that threaten their future.Quinn and Jonathan's sensual journey continues as sizzling tension tests their "friends for now" pact. The second novel in the Transformation Series, Secretly turns up the heat: A secret trip to a Parisian chateau dungeon, a last-minute wedding to plan, a bold—perhaps impulsive—career decision. Quinn and Jonathan each make choices that alter the course of their lives. Can they forge a shared future?A story about friendship, boundaries, freedom, and risk. About the delicate balance between intimacy and autonomy. About the struggle to love again and how we choose to live the second chapter of our lives.Told in dual points of view, Secretly features characters over 40, a sexy beta hero, mature themes, strong language, edgy kink, dungeon and super-steamy open-door bedroom scenes.Secretly is Book 2 in the Transformation Series. The books are not meant to be standalones; they should be read in order.
Add Secretly to your BookBub wishlist.Add Secretly to your Goodreads shelf.Add Secretly to MyBooks on BingeBooks.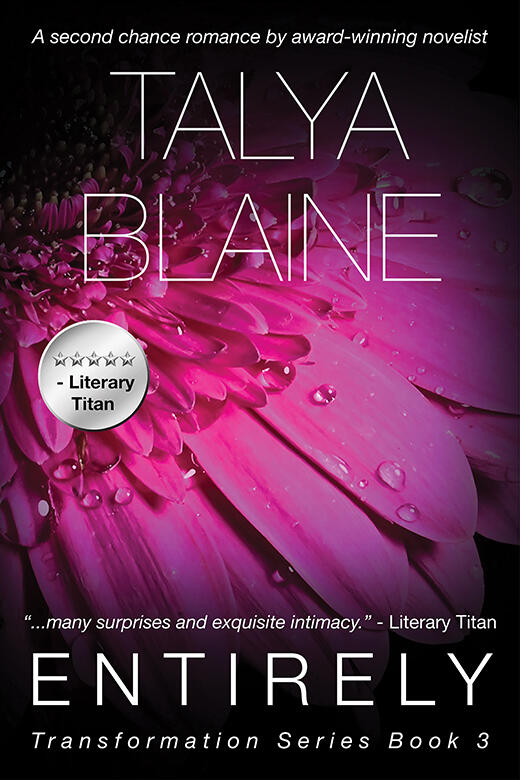 Entirely
Transformation Series Book 3
"…the deep interplay between the two main characters adds a special intimacy to the novel"
-2022 Publishers Weekly BookLife Prize"...an exciting romance with many surprises and exquisite intimacy.... an excellent read for romance fans and anyone new to the genre"
-Literary Titan
Available in ebook and paperback
Librarians, bookstores, and reviewers: Request a review copy through BookSirens.
A startling revelation. A secret that speaks to who we are and who we hide. A choice that forces one heartbreaking question: Can their love can survive?Quinn and Jonathan's journey continues in Entirely, the third novel in the Transformation series.
Outfitting a wedding barn and planning Becca's reception has Quinn furiously busy and—except for a stinging writing rejection—optimistic. Jonathan watches her self-protective walls crumble as their relationship begins to bloom.Until Octavia calls with an urgent plea.Quinn can't refuse Octavia's request, while Jonathan sees red. The erotic arrangement she proposes to make it up to him yanks him straight out of his comfort zone. He rises to the challenge, though, taking them to stratospheric heights of pleasure and closeness.But when a shocking discovery forces Quinn to make an impossible choice, will their story end with a chasm of hurt and betrayal between them, or can they find their way back to each other?Intensely intimate and emotional, Entirely concludes the first Transformation trilogy. (No cliffhanger)• Friends to lovers, slow burn, second chance, fish out of water--readers will click with the themes in this edgy contemporary romance.
• Third-person, alternating points of view
• Characters over 40 and a sexy beta heroMature themes, strong language, dungeon and super-steamy open-door bedroom (among other places) scenes.Entirely is Book 3 in the Transformation series. The novels should be read in order.
Add Entirely to your BookBub wishlist.Add Entirely to your Goodreads shelf.Add Entirely to MyBooks on BingeBooks.
About
Can I let you in on a little secret? I didn't start reading romance novels until later in life, after I inadvertently wrote one myself.Let me explain. :) Several years ago I had a novel idea that gripped me, and in a feverish few months I wrote a rough first draft. When that manuscript was finished and I realized the story I had told was a romance, I began to read others. Since then, much of my spare time has been (delightfully) spent reading some amazing books by many talented romance authors.I was and still am hooked. So many books, not enough time!That original manuscript I wrote? It became the contemporary steamy romance novel, Silently, which launches in late 2022. Since writing Silently, I've gone on to write two sequels in the Transformation Series. I've also written a lighter, steamy contemporary series in a different world. Releases are planned for late 2022 and 2023.I love writing "older" characters—you know, past the ancient age of 40—and beta heroes in stories that are emotional and funny, sweet and (often) kinky, and always super-sexy.If I'm not writing or reading, I'm probably cooking, taking a walk (woods, beach, city—it's all good), or spending time with Mr. Blaine, my sexy, real-life romance hero.

Connect
I love connecting with readers!1. Join my email list. It's a great way for us to stay in touch about new books and more.2. Follow me on BookBub and/or Goodreads so we can talk books. Follow me on Amazon for new release updates (from Amazon, not me).3. You can drop me a note using the form below, but please know that my writing schedule may prevent me from responding personally, as much as I would like to.

Thank you for subscribing!